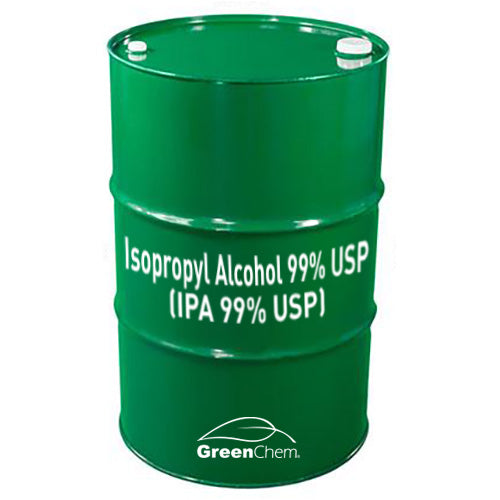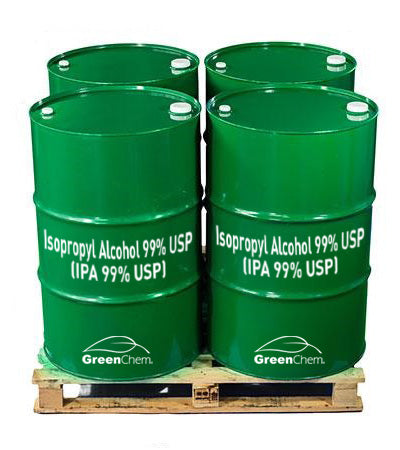 ISOPROPYL ALCOHOL 99% USP-Grade (IPA-USP) | Pharmaceutical Grade | Hazmat | Free Shipping
OUR IPA 99% USP-Grade
 IS THE ACTIVE INGREDIENT IN MAKING HAND SANITIZER, SEE BELOW A RECIPE TO MAKE YOUR OWN. CAN BE USE IN HOSPITALS. 
INSTRUCTION: OPEN THE BUCKET LID, INSERT THE ROLL AND SLOWLY POUR 1/2 OF THE 1 GALLON OF THE ALCOHOL SOLUTION INSIDE THE BUCKET OVER THE CENTER TOP OF THE ROLL, YOU CAN POUR MORE IF THE WIPES ARE NOT AS WET AS YOU WOULD LIKE. 
A word of warning
Hand sanitizer recipes, including the one below, are intended for use by professionals with the necessary expertise and resources for safe creation and proper utilization.
Only use homemade hand sanitizers in extreme situations when handwashing isn't available for the foreseeable future.
Don't use homemade hand sanitizers on children's skin as they may be more prone to use them improperly, leading to a greater risk of injury.
Hand sanitizer recipe:

What you'll need:
3/4 cup of isopropyl or rubbing alcohol (99 percent)
1/4 cup of aloe vera gel (to help keep your hands smooth and to counteract the harshness of alcohol)
10 drops of essential oil, such as lavender oil, or you can use lemon juice instead
Directions:
Pour all ingredients into a bowl, ideally one with a pouring spout like a glass measuring container.
Mix with a spoon and then beat with a whisk to turn the sanitizer into a gel.
Pour the ingredients into an empty bottle for easy use, and label it "hand sanitizer."