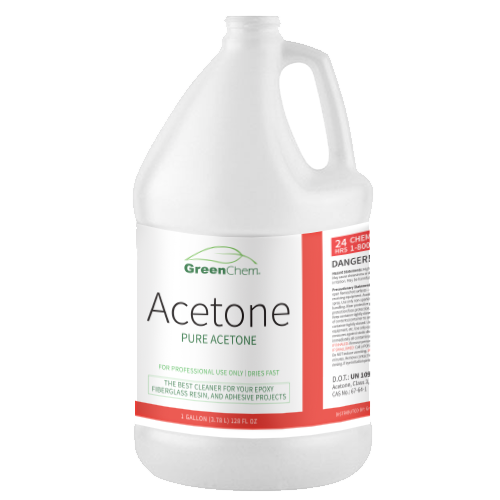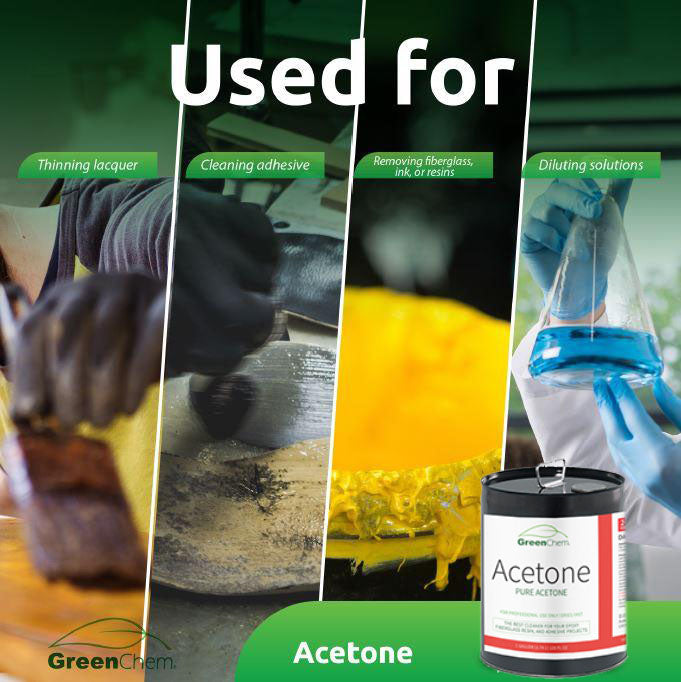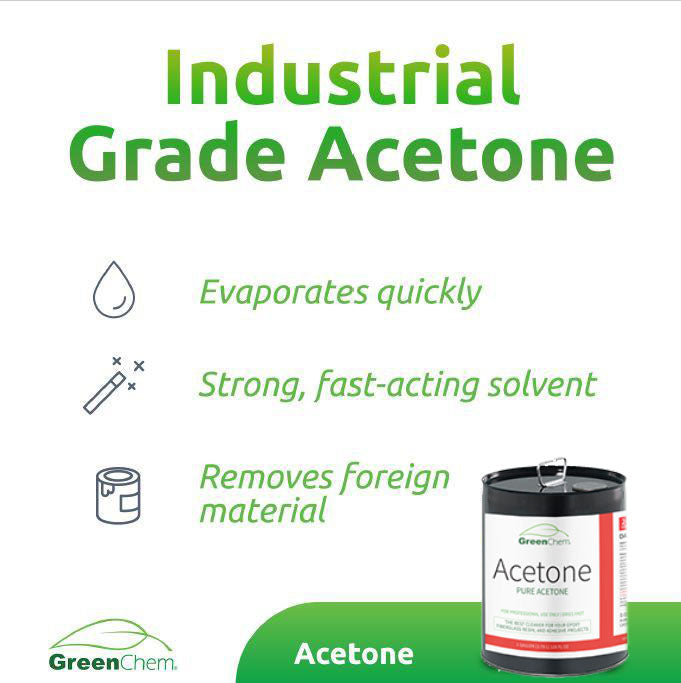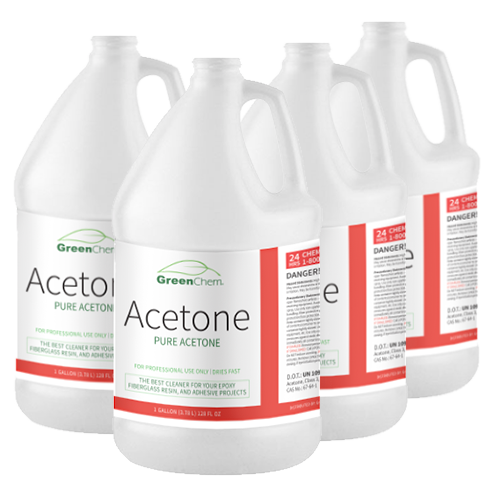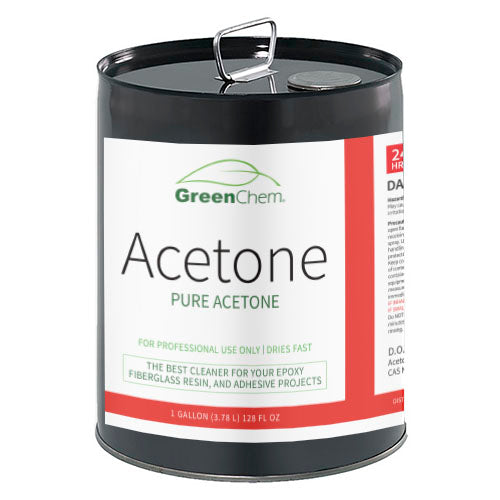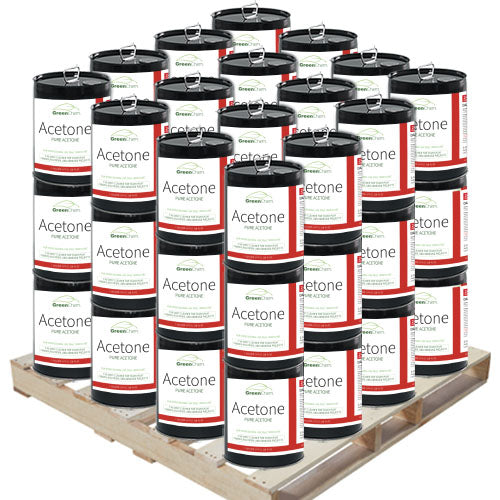 ACETONE 99.7% | Fast Drying Solvent for Thinner and Cleaner
***YOU HAVE TO SIGN THE DEA FORM IF BUYING QUANTITY OVER 50 GALLON IF NOT IT WILL NOT SHIP***
Click Here to Fill and Sign the DEA Form
GreenChem now offers 5-gallon Acetone (99.7%) pails.  These 5-gallon Acetone pails are the ideal industrial grade solvent to meet your needs.  Whether in the workshop, factory, or manufacturing process.  The industrial applications range from coatings, adhesives, sealants, elastomers, fiberglass, resins, inks, pulp and paper, and polymers.

GreenChem 5 gallon Acetone is designed for cleaning, removing coatings, and dilution.  The cleaner works quickly and is easy to use.  It also evaporates in just seconds, leaving your work area both clean and dry.  The 5-gallon acetone effectively removes excess foreign material from solvent-tolerant surfaces and uniformly dilutes a variety of chemicals.
Sold in a variety of sizes including 4 x 1 gallon boxes, 5 & 55-gallon drums along with bulk quantities and pallets of (48) 5-gallon pails. Contact GreenChem if your quantity not listed.  Packaged in America.
GreenChem 5 gallon acetone:
Packaged in the USA
Specially manufactured thinner, cleaner, and remover
Evaporates quickly
Strong, fast-acting solvent
Use on specified coatings, including polyester and epoxy resins, ink, adhesives, and contact cement
Removes excess fiberglass resin or foreign material
Acetone solvent ideal for repairs around the home, office or shop
Available in a 5 & 55-gallon size, as well as bulk and pallets of 27 5 gallon pails
Use in a variety of crafting projects