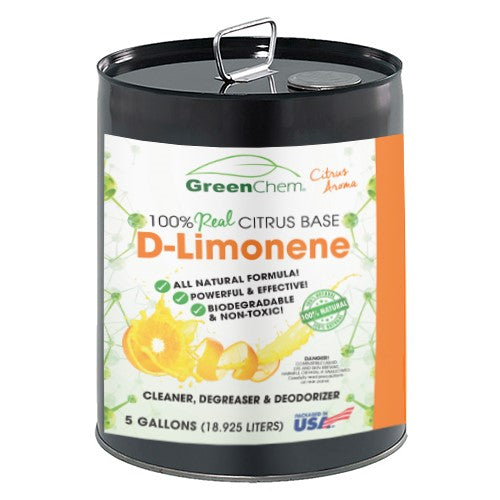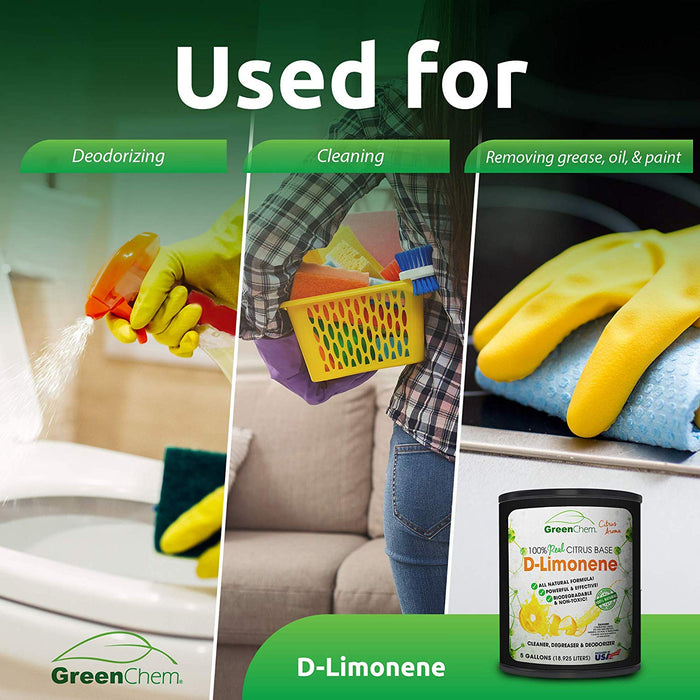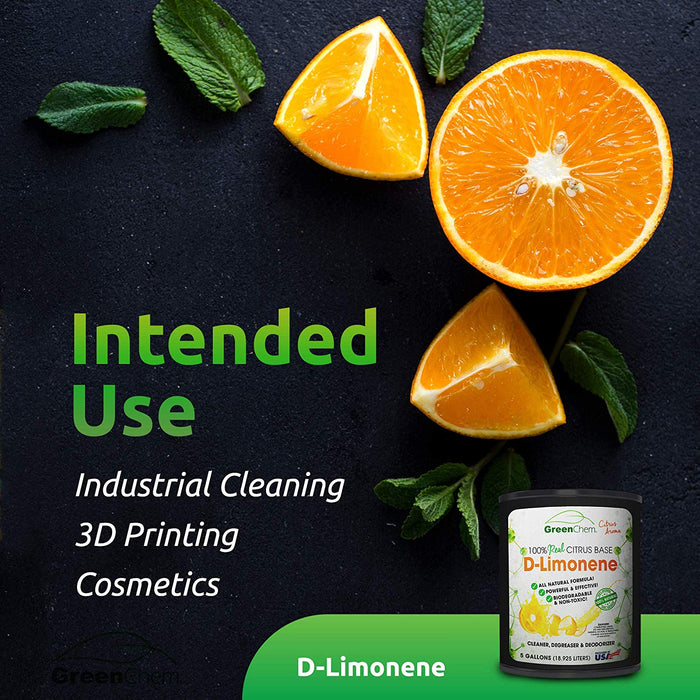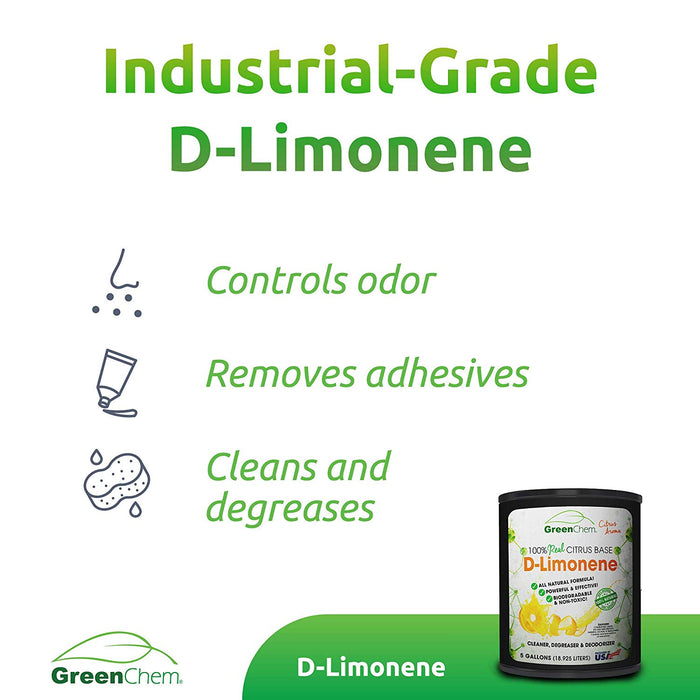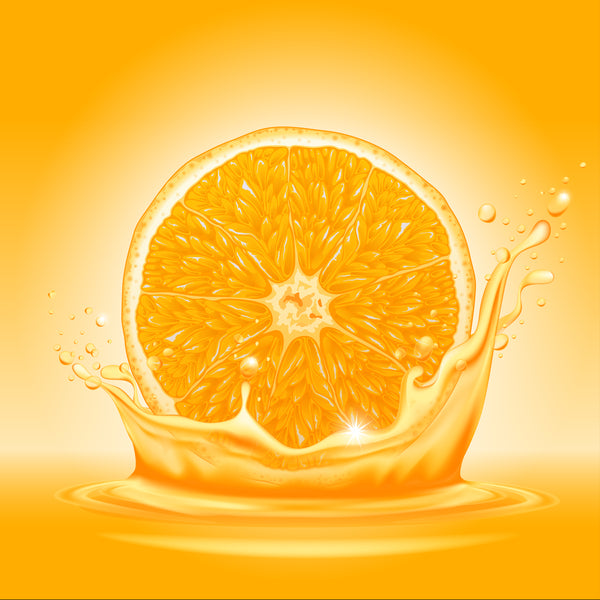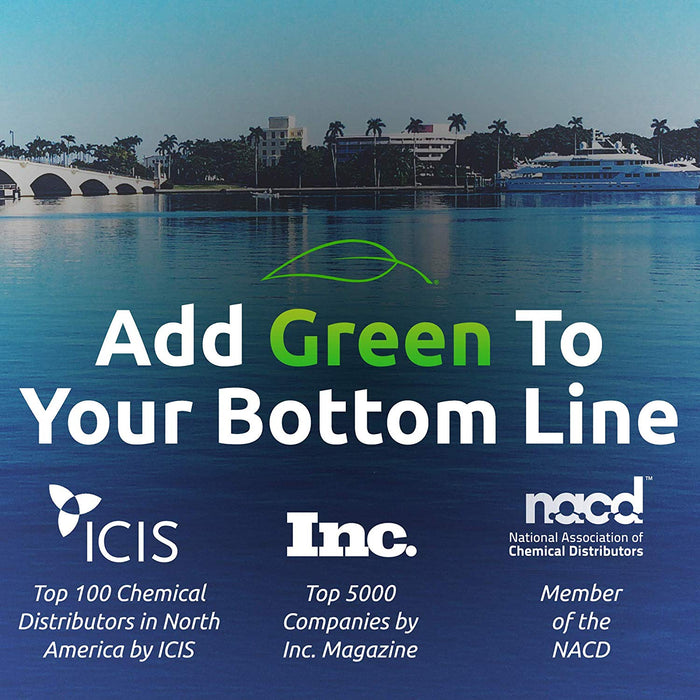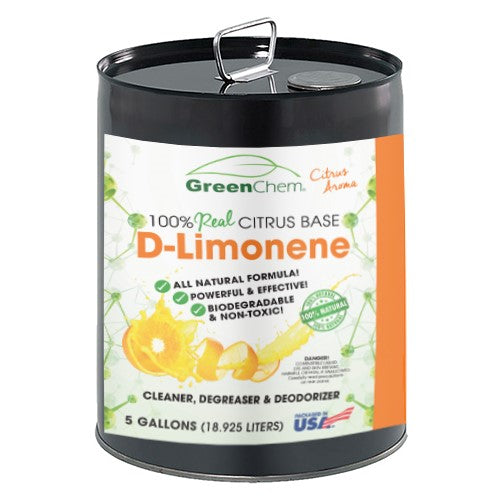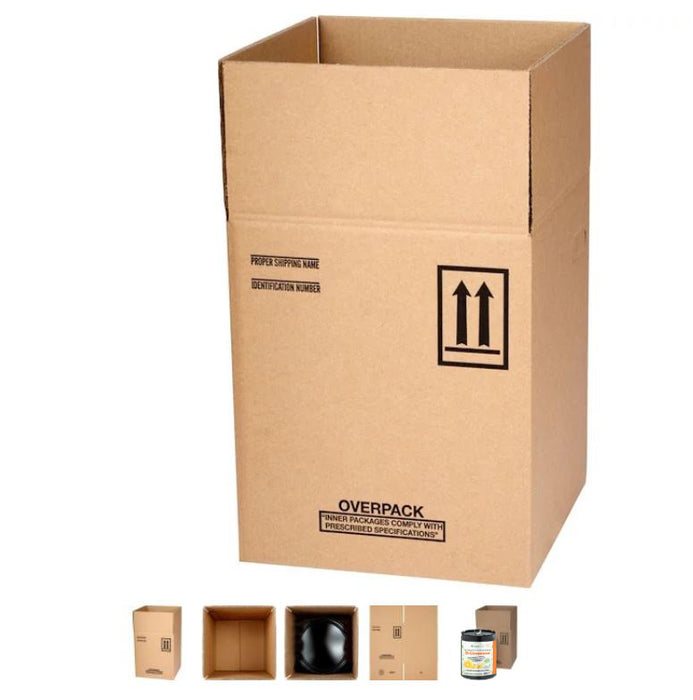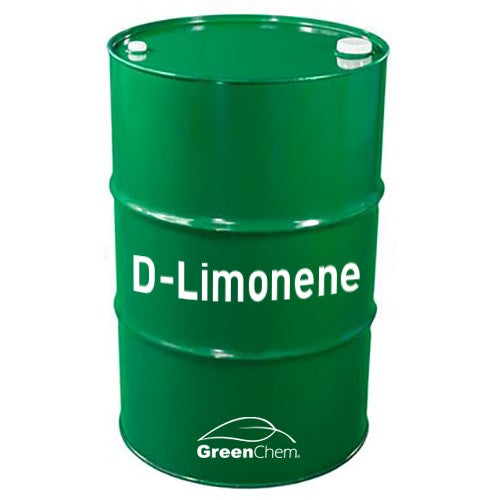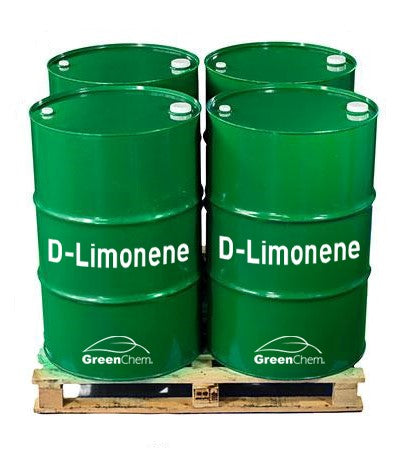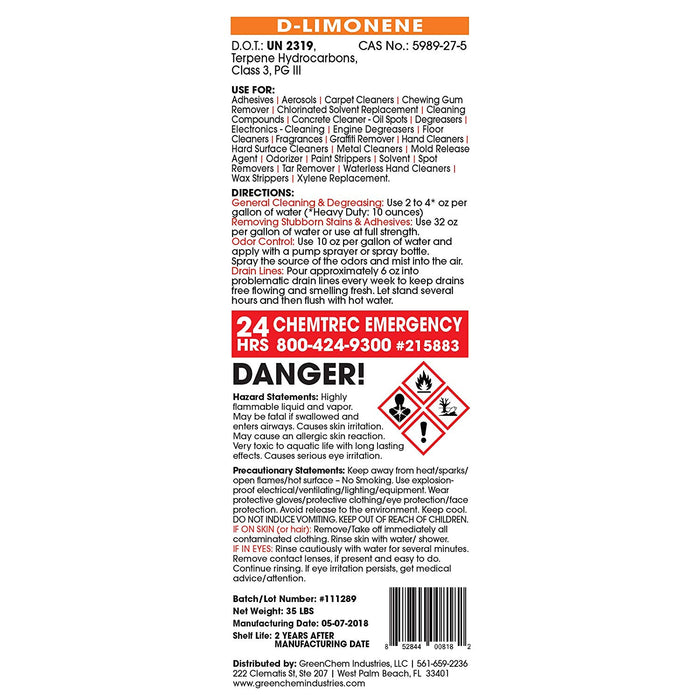 D-LIMONENE | Citrus Cleaner & Degreaser
Limonene is a popular additive in foods, cosmetics, cleaning products, and natural insect repellants. Due to its strong aroma, limonene is utilized as a botanical insecticide. It's an active ingredient in multiple pesticide products, such as eco-friendly insect repellents.  Other household products containing this compound include soaps, shampoos, lotions, perfumes, laundry detergents, and air fresheners.
Use as a multi-purpose cleaner. Effectively removes oil, grease, and paint.

It is made from citrus fruits. Environmentally safe, organic, and biodegradable formula deodorizes and freshens.

Not food grade, do not ingest — ideal for industrial cleaning tasks.

Available for commercial bulk purchases. Hazmat shipping fee included.

Packaged in the USA.  GreenChem is a national chemical wholesaler and proudly serves all of North America.