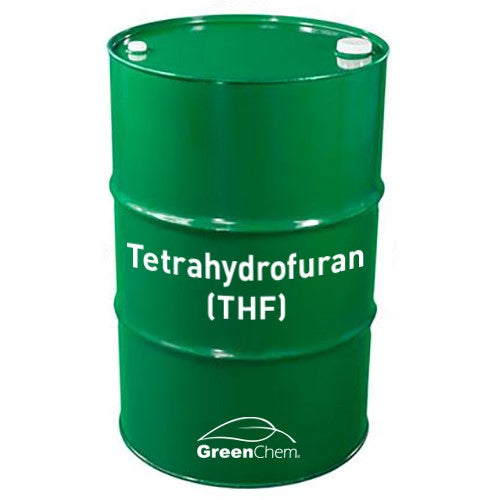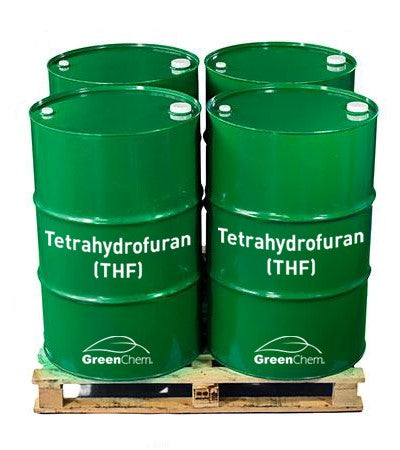 TETRAHYDROFURAN (THF) | Solvent for Professional and Industrial uses | Hazmat |
Highly Polar Solvent.
Adhesives - can be used to join rigid plastic pipe & in compounded cement for leather, plastic sheet film extrusions & for molded plastic parts assemblies.
Cellophane - Coated Cellophane
Elastomers
Inks
Magnetic Tape - Solvents are needed to dissolve the raw binder polymers & to provide a fluid medium for the pigment dispersion in the magnetic tape paint.
Polyurethane Coatings - Solvent
PVC Cement - Meets NSF Standards. It can be formulated with additional solvents & inorganic fillers to control set time. Can also function as a PVC type cleaner before the joint formation
Solvent - Stable under very strongly basic conditions.
Vinyl Film - A superb solvent for many chlorinated resins that find utility in film formation applications such as vinyl top coating, cast vinyl films, and coated cellophane.