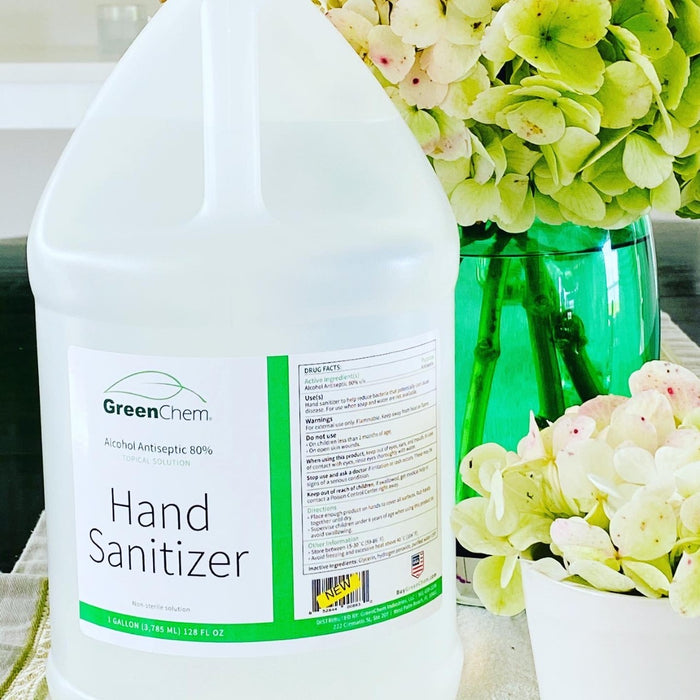 HAND SANITIZER (Liquid) | FDA & WHO Certified | 4x1 Gallon Jug
Liquid Hand Sanitizer made with 80% Ethanol, 1.45% Glycerin 99.7% USP, and 0.125% Hydrogen Peroxide 34% USP.   

We are FDA registered and approved to manufacture and sell hand sanitizer.
Made with

80% Ethyl Alcohol

, Deionized Water, Hydrogen Peroxide, and Glycerin.
99% effective against viruses
NDC # 77115-101-01

Produced with the finest ingredients.  We have created a clean and safe liquid hand sanitizer.  This liquid is highly effective and is made with 80% of Ethyl Alcohol.  Our sanitizer starts to work instantly and is effective in killing germs and viruses within 15-25 seconds of application to keep you and your family safe.  Our hand sanitizer is an instant soap-free hand cleanser that requires no rinsing off.  Also, an effective cleanser, use in a spray bottle, or with wipes.  This premium liquid hand sanitizer is packaged ina box of 4 x 1-gallon jugs.

Made In the USA